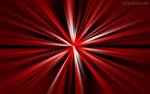 Write the first paragraph of your page here.
Section heading
Edit
Level 1:Rainbow Attack
Level 3:Heart Charge


Level 6:Super mist
Level 9:Sunlight Restore
Level 14:Aerial Super Mist
level 18:Purple Caught
Section heading
Edit
Stats

Type:

Fire

HP:

80(500 in golden mode)

Attack:

125 (740 in rage mode)

Defence:

80

Sp. Attack:

124 (604 in rage mode)

Sp. Defence:

52 (Doesn't change in rage mode)

Speed:

999
Ad blocker interference detected!
Wikia is a free-to-use site that makes money from advertising. We have a modified experience for viewers using ad blockers

Wikia is not accessible if you've made further modifications. Remove the custom ad blocker rule(s) and the page will load as expected.